Gilroy is going to be super busy!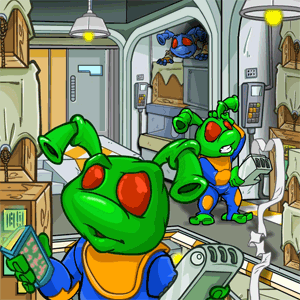 What's Your Passion Jewelry has provided the following exciting update about Virtual Prize Codes with their Neopets merchandise!
Hey Neopians!

Since the Neopets community has been so wonderful and supportive, we have added a new bonus system to our Neopets merchandise!

As many of y'all know, we shipped out the majority of the new pin orders… and many of you are already receiving them! If you ordered 4 or more pins, you'll see an extra code included that is marked T2…

Now, not only will every pin come with an individual rare item code (T1), but with a pin purchase totaling $45 or more, each order will also receive a super rare item code (T2) as an extra bonus! The jewelry will continue to come with ultra-rare (T3) codes!

We've also been approved to extend the T2 codes to anyone that has purchased 4+ pins previously. We'll be sending out additional emails with individual codes. Please bear with us as we go through the backlog and prepare to send out the codes.

Thank you!
Ari and Avital
Follow us on twitter for the latest Neopets Merchandise Updates!