Our friends at Geekify have launched a new Faerie design featuring Naia and some very sleepy Neopets. Join them in napping under your new Blanket or with a Poster Sized Print!
Both are available now for preorder, and each comes with a virtual prize code!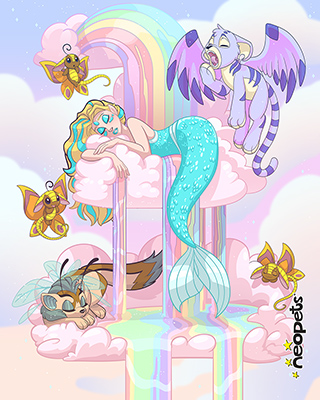 Follow us on twitter for the latest Neopets Merchandise Updates!