A sneak peek of the Cookbook (including the Table of Contents – which lists all recipes! – more recipe photos, and a forward by the Soup Faerie) is now available at Amazon! (seems to be website only at the moment, not showing on app)
Click here or on the product page click "Look inside" above the cover image for the preview.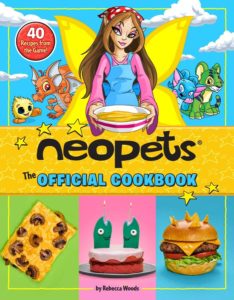 Follow us on twitter for the latest Neopets Merchandise Updates!